Footscray Gypsies is a world music community orchestra based in Footscray in the western suburbs of Melbourne. Our repertoire focuses on klezmer, gypsy and balkan music.
The Footscray Gypsies rehearse every second Tuesday night from 6.30 to 9.00pm @
NEW LOCATION
03 9689 1134
If you're having trouble finding it, please call or text me on 0413 128052.
DATES 2017
Every second Tuesday starting 7 Feb 2017.  Email me if you want to double check you're coming on the right fortnight.
Easy parts are provided for less experienced players by your conductor Terry Cole.  Jen and Sarah are no longer conducting the Footscray Gypsies but you can catch us playing live with Terry in the Melbourne gyspy dance band, the Royal High Jinx.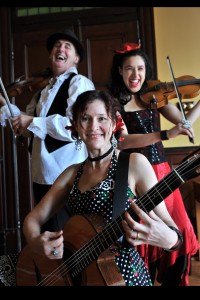 Here we are in a photo taken for the Footscray Star in June.
All instruments are welcome. In true gypsy style, our sound is influenced by whatever wonderful array of musicians turn up.  Whatever your instrument is, we'll find a place for it.
Here we are at the Bigwest Festival on 27 Nov 2011, a great gig!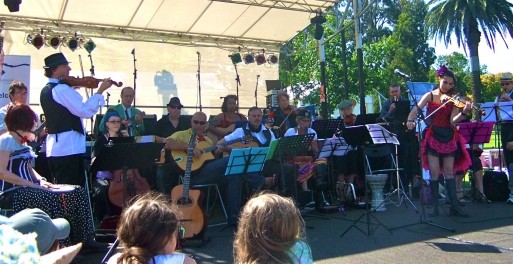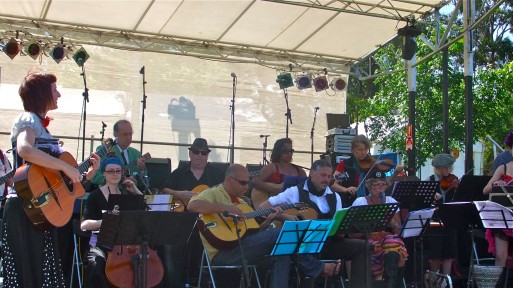 This is a picture of some of our group taken in May 2011 for the Newport Folk Festival, which we performed at in July 2011.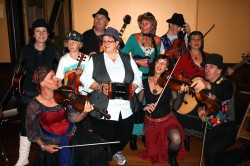 Fees: $10 per session, pay on the day.
Supper provided.
Bring a music stand, pencil and folder.  Sheet music provided (soon it will be available on the website).
Performances happen from time to time at local festivals and events.  Two performances are organised by the band organisers each year.  Extra performances may happen from time to time as organised by the group itself.
If you have any enquiries please feel free to email me or call me…details in the contact page on this website.